Outposts
Edmund Lake Outpost
Situated in northeast Manitoba, Canada, about 35 miles east of God's Lake you will discover a gem of a lake that year after year provides world class trophy northern pike fishing. Edmund Lake Outpost which is located in northeastern Manitoba on a 12 x 12 mile, island studded wilderness lake. Edmund Lake produces world class trophy northern pike over 41 inches in length; and northern pike over 50 inches are caught nearly every year. Good catch and release practices, little fishing pressure, and a respect for the resource ensures a rewarding fishing experience for our guests. See for yourself… a trip to Edmund Lake Outpost is an unforgettable world class northern pike fishing opportunity. Many guests return year after year to fish for these world class sized northern pike… and the walleye fishing is fabulous!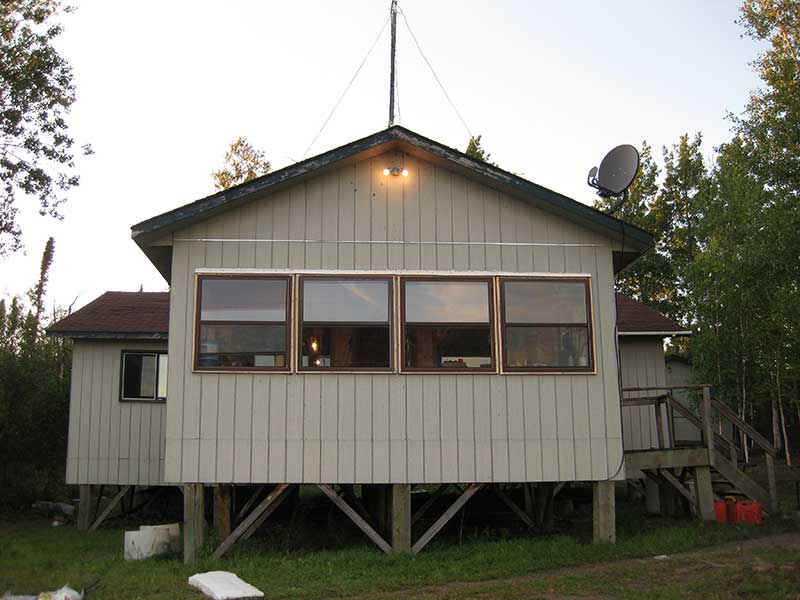 Edmund Lake Outposts
The Edmund Lake Outpost camp has one cabin, bedding supplied, hot and cold running water, showers, beds, heaters and a screened in porch. You bring your own food and beverages, cook for yourself in the main cabin where you can also store all your food.
2020 RATES: $2200.00 for 4 days not including taxes, fuel charge, fishing license and food/beverage package. $2800.00 for 8 days not including taxes, fuel charge, fishing license and food/beverage package.
There will be a no staff at the camp, this is a "do your own thing" fishing experience… no set times for meals, stay in camp all day if you please, make your own bed each morning (or not!), fix meals whenever you wish. You can keep walleyes under 20 inches for meals and walleyes can be kept overnight for next day's meals.
The new boats are 16ft. with 20HP Yamaha motors. Each boat has a measuring board to record and verify Master Angler Award measurements. Basic lake maps, fishing tackle and gear are available on a limited basis. To keep weight down guests are advised to bring only essential food, clothing and fishing gear for either a 4 day or 8 day trip. Fishing licenses are available at Elk Island Lodge. Satellite TV, and internet are available on site.
Kistigan Outpost
One of the best kept secrets in Northern Manitoba is Kistigun Lake Outposts. Kistigun Lake is a beautiful untouched body of water located on the Manitoba and Ontario border. Kistigun Lake holds monster Northern Pike and spectacular Walleye fishing. Kistigun Lake is a quick 40 minute float plane flight from our home base at Elk Island Lodge on God's Lake. There is only one cabin at Kistigun Lake and the cabin can accommodate up to 6 fishermen. We have 16 foot boats and 20 horsepower, 2 stroke Yamaha engines. The cabin is powered by a generator, wood stove for heat and propane fridge, BBQ and hot water tank provides our guests will all the comforts of home will the rustic appeal of being in the north by yourselves.
Kistigun Lake Outposts was rebuilt in 2008, so it is like a brand new cabin. An indoor restroom and shower makes for a very modern and comfortable experience. At Kistigun Lake Outposts, we offer a outpost trip for 8 days. The cost is $2600.00 per person not including taxes, fishing license, fuel surcharge and your food and beverage requirements. The weight limit is 100 pounds per person.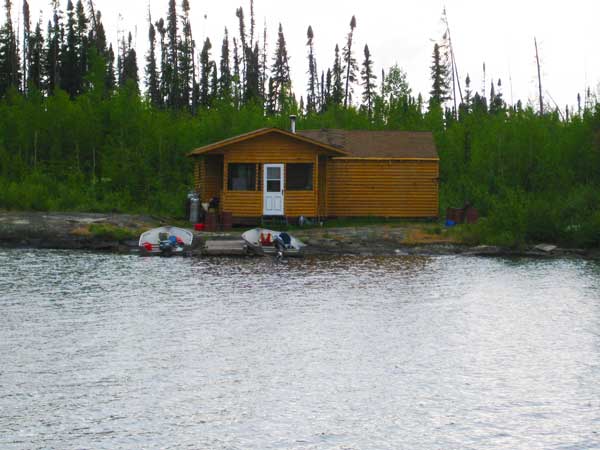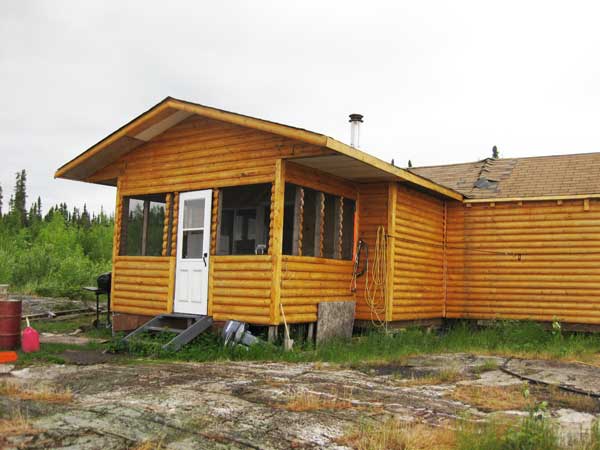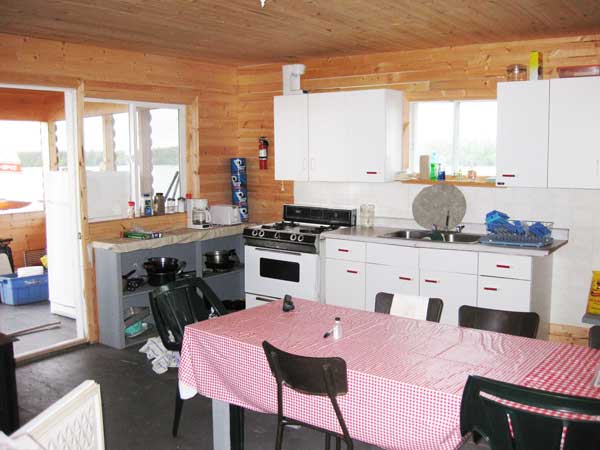 Kistigan Outpost Cabin